<!- Updated 11:16 08.01.2023 By Tony L. RC3C -->
Избранные действующие эхолинки (23) -->

Местное время:

Дата:
Monday, 02 October 2023
Ваш IP-адрес:
34.239.148.127


База ALL/USER/-L/-R (1458/1150/256/52)
Обзор
G4KQU / M0KQU
Интернет шлюз
eQSO и EchoLink (Node No. 63420)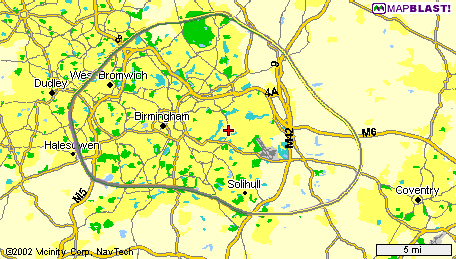 Частоты:

430.0750MHz or 434.5250 MHz

Оператор:

G4LCH

Время начала работы:

Came to life on 18th July 2002

Место положение:

Birmingham IO92CL

Время работы:

Week Days 0600 to 0900 & 1600 to 0000. On all over the week end

Аппаратура:

Kenwood TM-D700E

Мощность:

10 Watts erp

Антенна:

Vertical by Watson at 10 Mtrs

Gate Frequency:

430.0750 MHz, Max Dev. +/- 2.5 kHz

ASL:

125 Mtrs

Computer:

2Gig P4 Running eQSO

Location:

Yardley Birmingham. 8k SE of Birmingham City
RF User
There are Internet Gateways up and down the UK also all over the world now on 2Mtrs, 70Cms and 6Mtrs that any licensed amateur can have access to. Many of the gateways use the eQSO software. No repeater shift is required, and no access tones are needed. The gateway operates a simple squelch system, which means any signal on the frequency will be accepted. In the future if more internet gateways become operational, and QRM becomes more of a problem, some gateways may have to resort to CTCSS tone squelch.
The gateway is very easy to use. You use it as you would any simplex frequency and call CQ and you will be surprised who might come back to you as there are gateways all over the world. Remember that there can be a delay from the station that you are working and don't forget to wait for the pips after there over before to transmit.
Not all gateways are on 24 Hrs so check with your local gateway keeper for their operation times.
Typical frequencies
70Cms
= 430.0125 to 430.0750MHz & 434.4750 to 434.5250MHz
2Mtrs
= 145.2875 & 145.3375MHz
6Mtrs
= 51.910 to 51.950MHz
4Mtrs
= 70.3875 to 4125MHz
= 1297.9000 to 1297.9500MHz
Полезные ссылки:
...
[ 05.09.2004 14:55 ] Антон (RV3DHC)
---
Кольцо дружественных URL:
aprs.qrz.ru
,
ehant.qrz.ru
,
ua1ati.qrz.ru
,
ra3is.qrz.ru
,
r3i.qrz.ru
,
r3r.ru
,
amsat.qrz.ru
,
vhf.qrz.ru
,
vhfdx.ru
,
ra3apw.qrz.ru
,
oldradio.qrz.ru
,
rc3c.qrz.ru
,
echolink.ru
© 2003-2023, Все права защищены
Создание и поддержка сайта:
R2AR
* SKYPE:
R2AR
,
RC3C
* SKYPE:
RC3C
, EchoLink: #2102, #53698
Хостинг:
Евразия Телеком
&
qrz.ru
, г.Москва